Update of my Mind!
So much of our technology updates automatically. My cell phone prompts me and I can even schedule the update while charging overnight. It is so easy.
Why can't I have an automatic update for myself!?
Today I went into town (20+ mile drive one way) to run some errands. I intended to make a deposit at the bank and and then head to the hardware store for shelving to go in the kitchenette/laundry area of the studio.
About halfway into town I realized my deposit was still on my desk.
Once home,  I logged into my bank's mobile app and looked to see if they did virtual deposits. Seems to be a new thing. Not only does my bank do them, it was super easy! In only a few minutes it was all complete. I didn't even have to leave home.
At least not with my stuff!
About then I became aware of a lump in my back left pocket: AAW! my checkbook with the deposit. I had it with me after all. Oh well — perhaps that was my update!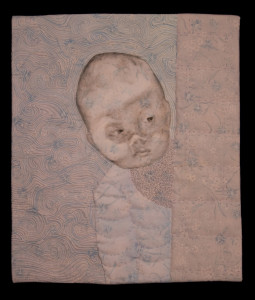 Join me at Houston International Quilt Festival: Meet The Teacher, Dimensions in Quilting
Saturday November 5 from 5:30 – 6:00pm
Come see how easily you can add more dimension to your quilted projects. From a variety of trapunto types to stitching strategies and samples with a variety of batting and stabilizers.